Career Highlights
Paul Horn has been actively involved in the employee benefits field since beginning his career as an attorney with the IRS Office of Chief Counsel in 1983. He litigated retirement plan cases before the Tax Court, worked on tax rulings, and coordinated IRS positions with other government agencies such as the DOL, PBGC, DOJ, and EEOC.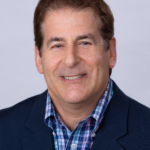 Paul then worked at major law firms in San Francisco and Washington, D.C.  He returned to government service as FDIC Benefits Counsel, serving as the national coordinator for all employee benefits and tax matters involving FDIC bank receiverships.
Following completion of his FDIC appointment, Paul joined American Systems, where he had responsibility for all benefit and compensation programs.  He played an integral role in the organization's transition to one of the country's largest 100% S Corp. ESOP companies in 1997.  He also drafted all ESOP communications and formed the company's ESOP Advisory Committee.  Paul served as President of The ESOP Association's Mid-Atlantic Chapter for six years, was named ESOP Chapter Officer of the Year in 2003, and helped the Chapter win the ESOP Association Chapter of the Year Award.
Paul formed WorkPlace Consultants, LLC in 2007 to assist clients with their ESOP and benefits-related issues.  He has served as Chair of The ESOP Association's Ownership Culture Committee, and as a member of The ESOP Association Board of Governors, the Employee Ownership Foundation Board of Trustees, the NCEO Board of Directors, as the TEA AACE Chief Judge, and as a member of the Charles Edmunson Scholarship Committee.  Paul is a frequent author and speaker on ESOPs and other benefits topics.  
Paul received a BA degree in mathematics and a minor in business from the State University of New York at Binghamton in 1980, graduated from Boston University School of Law in 1983, and earned a Master of Laws in Taxation from Georgetown University Law School in 1987.  Paul is a member of the Massachusetts and California Bars, and also has earned the SPHR certification from the Society for Human Resource Management.