We provide an array of cost-effective, customer-focused services for your ESOP, your managers, your employees, and all your benefit programs.  For more information on why your ESOP and benefits ROI will be higher when you use a skilled professional in these areas, read the two important articles at right:  Break Glass for Help! and What's in Your ESOP Wallet?
We look forward to partnering with you!  Contact Us
——————————————————————————–
Business Succession Planning & ESOP Feasibility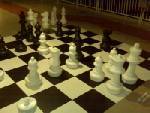 We provide comprehensive ESOP services including feasibility analysis for ESOP implementation.  A short information questionnaire and interview help us develop a comprehensive plan that includes an estimated value for your company through an ESOP transaction.  We understand your need to ask questions and move ahead at your own pace.   If you decide to move forward with ESOP implementation, we work with a variety of ESOP legal, appraisal, investment, and TPA experts to make sure you receive the highest quality service with competitive pricing.
Contact Us about getting started with our ESOP feasibility services.
——————————————————————————–
ESOP /401(k) Administration & Operation

We appreciate your need for timely, pragmatic, and cost effective solutions to pressing plan matters.  Unlike many consultants, we actually served in-house for many years directing the operation of complex benefit plans.   Our legal background and IRS experience also help you cut to the chase and get practical answers.  We also can assist with your ESOP repurchase liability analysis.  We understand what works and what won't when it comes to plan documentation and administrative issues.
Contact Us for practical hands-on advice or a second opinion.
——————————————————————————–
Training & Communication / Employee Engagement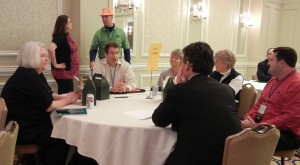 To get employees thinking like owners, you need to invest in a communication program that evaluates, disseminates, and educates.  Outsourcing some or all of your communications needs can be the critical step in improving information flow and organizational performance.  We can help with your employee presentations and written materials – –  from rollouts to updates, from newsletters to on-line postings.  Our communication products are clear, concise, informative, and entertaining.
Contact Us to learn more about our cost effective variety of communication services.
——————————————————————————–
ESOP Trustee

ERISA imposes strict fiduciary requirements and prohibited transaction rules on ESOPs.   Thus, it is prudent and best practice to use an independent ESOP trustee to avoid conflicts of interest and comply with all ERISA requirements, particularly when engaging in certain ESOP transactions.  An independent trustee does not need to add significant cost to your ESOP transaction — but it does add significant value and protection.  The cost is typically billed at a flat fee for services as an ongoing ESOP trustee and, in the case of an ESOP purchase or sale, is typically a function of the transaction size and complexity.  
We have served as an independent ESOP trustee in transactions as well as an ongoing directed ESOP trustee for many clients. Contact Us to learn more about our ESOP trustee services.  
——————————————————————————–
401(k) Plan Analysis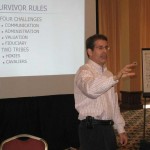 Plan sponsors and trustees are under increased scrutiny regarding plan fees and fund performance.  We can help your retirement committee review your plan fees, vendor services, and fund line-up so you are getting the most for your dollar and complying with your fiduciary duties.
Contact Us to learn more about our 401(k) Plan services.
————————————————————————————————
Expert Witness

Our background as an IRS Chief Counsel attorney, a lawyer in private practice, an in-house ESOP company Benefits Director, and our ongoing ESOP Association and NCEO leadership roles provides an excellent foundation for your expert witness.  Our fees are extremely reasonable; less than you might pay others with less relevant and persuasive experience.
Contact Us  if you have a matter that may need expert testimony or analysis.
——————————————————————-
Board Member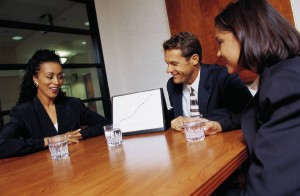 A best governance practice for majority-owned ESOP companies is to have at least one outside member on the Board of Directors.  In addition to bringing in desirable expertise and business contacts, outside Board members can help you avoid potential conflicts of interest that may exist for your "inside" members.  Outside members also bring a fresh perspective and may serve on delegated Board committees, like audit, compensation, and/or nomination.  Courts are less likely to give the Board's decisions deference under the "business judgment" rule if a conflict exists and independent, outside Board members should have been used.
Contact Us if you are looking to expand your Board and/or include outside members.
_____________________________________________
HR Consulting
We have many years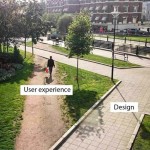 of experience working in HR and dealing with all kinds of issues.  Want to avoid the problem shown to the right or just need some help with a project or just a second opinion?  Give us a call.